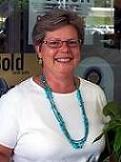 Brad Manning Ford is the right choice when you need to rent a vehicle.  We offer competitive rates and a selection of vehicles second to none.  Whether you need to rent for a day, week or long term, give our Rental Department a call at 815-756-6325 or e-mail us at bmfrentals@hotmail.com.  We also specialize in insurance replacement vehicles and are a  Select Service Shop for State Farm.  We also offer free local pickup and delivery.  Corporate rates are also available to fit your business needs.  Call Toni Weeks for more information.
Renters must be 21 years of age, have a valid driver's license, major credit card and proof of insurance. 
We are currently renting Transit Connects, Taurus, Fusion and Focus vehicles.  We also have Weekend Specials on all of our rentals.
Hours of operation are Monday - Friday 8am-5:30pm and Saturday 8am-2pm
****Like what you drove?  Ask about purchasing a Brad Manning Ford rental vehicle!!!

**************************Call for Special Deals!!!!!